Realistic facial dynamics for animation.
The School of Computer Science & Informatics has a longstanding, strong and dynamic research culture. It is this culture that has given rise to its international reputation for world-class research in the areas of complex systems, data and knowledge engineering and visual computing. The School's multidisciplinary research continues to have a positive impact in areas as diverse as healthcare, mobile communications and the environment.
Multidisciplinary

Impact

Knowledge and expertise in each area is being applied in innovative ways to help drive forward the research agenda and help our industrial and public sector partners solve problems. Our work is therefore having an impact in a number of diverse areas such as healthcare (patient record systems and information visualisation), defense, the environment (biodiversity management and geospatial information systems), telecommunications (communications network design and virtual organisations), engineering design (especially reverse engineering of solid shape) and high-performance and Grid computing (distributed processing, knowledge management and immersive visualisation).
Strong Interdisciplinary Research and Collaboration
Much of our research is interdisciplinary, in collaboration with academic schools at Cardiff and other top Universities, across the full spectrum of engineering and physical sciences, biomedical and life sciences, social sciences, arts and humanities.
Collaborations include partnerships in the Welsh Governmen's Research Institute of Visual Computing (RIVIC), a Human Factors Technology Centre and the Wales Institute of Mathematical and Computational Sciences (WIMCS). The School welcomes the development of further partnerships with industry and the public sector. If you wish to work with us please contact Professor Alun Preece.
Read more about joining us as a research student...
Excellent Research Facilities
We maintain a range of state of the art facilities including dedicated laboratories for augmented reality, Grid and cloud computing, human factors technology, security and privacy, solid modeling and visual computing.
Sustained Funding
Our national and international funding sources include The Royal Society, The Welsh Assembly (including HEFCW), The UK government (including EPSRC, DTI and OFCOM), The European Union and others. The School's multi-million pound research is also boosted by working with its industrial partners. These include Cancer Research Wales, IBM UK, Ordnance Survey and Wellcome Trust. Our annual research income currently averages around £2 million.
Our Research
We are a research-led School in one of the UK's premier universities† with an international reputation for world-class research in:
Complex systems
Data and knowledge engineering
Visual computing
Our research is underpinned by HPC, Grid & cloud facilities and dedicated laboratories for:
Human factors technology
Security & privacy
Solid modelling & visual computing
The School welcomes further partnerships with industry and the public sector. Our interdisciplinary and collaborative research is having an impact in diverse sectors such as healthcare, security and defence, engineering, the environment, and high-performance computing.
† Cardiff University is a member of The Russell Group of Universities.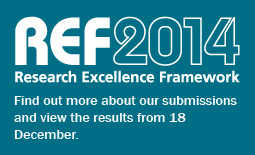 Current Major Grants & Research Projects
Project information

| Holder | Project Title | Source | Value (£Ks) |
| --- | --- | --- | --- |
| Dr P Burnap | Big Data analytics project | KTP and Admiral | 355.89 |
| Dr D Knight, Prof T Fitzpatrick, Dr J Evas and Dr I Spasic | Corpws Cenedlaethol Cymraeg Cyfoes (The National Corpus of Contemporary Welsh): A community driven approach to linguistic corpus construction | ESRC | 1829.88 |
| Dr L. Cipcigan, Professor N. Jenkins and Professor O.F. Rana | Ebbbs and flows of energy systems (EFES) | EPSRC | 431.4 |
| Dr S Schockaert | Formal lexically informed logics for searching the web - FLEXILOG | European Commission (Horizon 2020) | 1117.63 |
| Professor R. Whitaker and Dr S. Allen | Gigamobile: Gigabit mobile networking using incentivised operator controlled device-to-device communications | EPSRC (via Queens University Belfast) | 316.6 |
| Professor O.F. Rana, Dr P. Burnap; Professor M. Levi and Professor M. Williams (Social Sciences); Professor K. Matthews (Business) and Dr V. Knight (Mathematics) | Identifying and modelling victim, business, regulatory and malware behaviours in a changing cyberthreat landscape | EPSRC | 1270.7 |
| Dr M. Mourshed, Professor Rezgui, Dr L. Cipcigan and Professor O. Rana | MAS2TERING: Multi-Agent Systems and Secured coupling of Telecom and Energy gRIds for Next Generation smartgrid services | EC | 368.38 |
| Professor M Innes and Professor A Preece | Open source communications, analytics and research (OSCAR) development centre | HEFCE | 508.56 |
| Dr P. Burnap, Professor O.F. Rana, Dr L. Cipcigan | SCADA Cyber Security Lifecycle | EADS UK | 227.67 |
| Professor R Scully, Dr L Sloan, Dr M Williams, Dr P Burnap, Prof R Jones | The 2016 Welsh election study: A study of the 2016 election to the National Assembly for Wales | ESRC | 258.27 |
| Dr J Shao | To investigate how a computer based collaborative filtering system can be developed to offer self-serve investment options for retail investors | KTP & Equiniti & Welsh Government | 299.68 |
| Professor A Preece together with colleagues from the Schools of Medicine, Dentistry, Healthcare Sciences and Optometry | Wales Centre for Primary and Emergency Care | Welsh Government (NISCHR) | 2700 |
Recently Completed Research
The following research projects are winding up:
Digital Wildfire: (Mis)information flows, propagation and responsible governance
Embedding COSMOS within public safety organisations
Implementation of TRAK to develop eRehab for knee conditions: A web based application suite to support self-management in rehabilitation
Industrial secondment
Integrating numerical simulation and geometric design technology
Inverse Problems for Magnetic Induction Tomography
Investigating the link between social media activity and reporting crime
Modelling Human Behavioural Responses to Distortions for Visual Quality Assessment
Privacy protection in event-based data sharing and analysis
Public perceptions of the UK food system: Public understanding and engagement, and the impact of crises and scares
Realistic shape from shading
Using the smartphone to monitor mood states