Distributed & Scientific Computing
The SocialNets project asks if human social structures can be harnessed to help adapt and improve networks?
Our research into Distributed and Scientific Computing considers a number of distinct aspects of distributed systems and high performance computing. The aim of this work is often to enhance collaboration and communication and to ensure the efficient use of resources in a wide variety of commercial and scientific applications.
Themes such as interdisciplinary collaboration, mobile computing, wireless network design and optimisation have led to important technological developments in a range of fields including medicine and scientific visualisation.
Technologies for Communication and Collaboration
Our main areas of focus investigate the application of distributed computing technologies to support collaboration. Technologies that solve problems through the composition of web-services and the exploitation of workflow are examples of the impact of our work for massive medical data management.
Using Grid related technologies for e-Science, we also specialize in the collaborative exploration of large datasets through visualization, innovative problem-solving environments and simulation methodologies. Our work also extends to supporting and exploiting distributed and mobile devices, for example through mobile peer-to-peer systems and opportunistic networking.
Intelligent Techniques for Problem Solving
Complex problems require intelligent solutions. Our expertise in this area develops algorithms and methodologies that can scale against hard combinatorial problems to provide optimized models and solutions for real-world applications. Recent successes have led to important developments in data analysis for signal processing through non-linear and probabilistic modeling.
Further applications include green logistics, scheduling, load-balancing, wireless network design and radio spectrum allocation. Latterly this research has led to automatic cellular network design and spectrum management systems for wireless broadband, 3G and 4G networks, Mesh and WiMax. Sophisticated techno-economic scenarios are often used in our computational modeling to aid intelligent decision making in commercial scenarios.
Researching in this Field
Staff
Researchers

Honorary Professor(s)

Additional group members can be seen on the full list of School research students.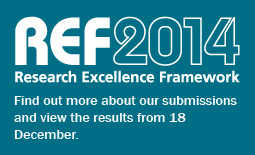 Research Expertise
Particular areas of strength and expertise in the School include:
Augmented and mixed reality
Cell planning and spectrum assignment for 3G and 4G mobile systems
Computational spectral theory and inverse problems
Computational steering
Data analysis and signal processing
Emergent paradigms for pervasive services using ambient networking
Grid-based, parallel & distributed computing and pervasive computing
Heuristic, meta-heuristic and evolutionary search for combinatorial optimization
Mesh networks
Naturally viewed 3D displays
Problem-solving and immersive visualization environments
Remote rendering
Stochastic modelling of information propagation in opportunistic communication networks
Wireless LAN systems, e.g. WiMax
Impact
Improving training of ultrasound scanner operators using visualisation and simulation
Automating e-Science workflows: the TRIANA workbench
Planning mobile phone networks using optimisation algorithms
Student Contributions
Recent successful PhD students have submitted the following theses:
I. Flood - Graph theoretic methods for radio equipment selection
K. Harwood - Investigation into Heuristic Methods of Solving Time Variant Vehicle Routing Problems
E. Al Shakarchi - Scalable Audio Processing Across Heterogeneous Distributed Resources: An Investigation into Distributed Audio Processing for Music Information Retrieval
I. Kelley - Secure Decentralized Data-Sharing in Dynamic Distributed Networks
A. Elwaer - Optimisation Techniques for Data Distribution in Volunteer Computing
M. Chorley - Performance engineering of hybrid message passing and shared memory programming on multi-core clusters
Current Grants & Research Projects
Project information

| Holder | Project Title | Source | Value (£Ks) |
| --- | --- | --- | --- |
| Dr P Burnap | Big Data analytics project | KTP and Admiral | 355.89 |
| Dr L. Cipcigan, Professor N. Jenkins and Professor O.F. Rana | Ebbbs and flows of energy systems (EFES) | EPSRC | 431.4 |
| Professor O.F. Rana, Dr P. Burnap; Professor M. Levi and Professor M. Williams (Social Sciences); Professor K. Matthews (Business) and Dr V. Knight (Mathematics) | Identifying and modelling victim, business, regulatory and malware behaviours in a changing cyberthreat lanscape | EPSRC | 1270.7 |
| Dr P Burnap | Industrial secondment | Airbus Group Ltd | 22.18 |
| Professor B.M. Brown, Professor D.W.Walker and Professor M. Marletta (Maths) | Inverse Problems for Magnetic Induction Tomography | EPSC | 538.54 |
| Dr P burnap | Investigating the link between social media activity and reporting crime | Metropolitan Police Service | 41.63 |
| Dr L Sloan, Dr M Williams and Dr P Burnap | Public perceptions of the UK food system: Public understanding and engagement, and the impact of crises and scares | ESRC via NatCen Social Research | 36.87 |
| Dr P. Burnap, Professor O.F. Rana, Dr L. Cipcigan | SCADA Cyber Security Lifecycle | EADS UK | 227.67 |
| Professor R Scully, Dr L Sloan, Dr M Williams, Dr P Burnap, Prof R Jones | The 2016 Welsh election study: A study of the 2016 election to the National Assembly for Wales | ESRC | 258.27 |
Recently Funded Research
The following projects have successfully completed:
Embedding COSMOS within public safety organisations
To develop an intelligent (predictive), automated, enterprise-wide service-oriented remote IT asset managment system to reduce downtime and improve customer reporting and trust