School research in the field of informatics specialises primarily in distributed information management, informatics in a wide range of inter-disciplinary contexts and in strategic information systems. Several of our research projects are concerned with the exploitation of GRID based information for e-Science.
Our informatics research is embedded in a variety of application domains, where we work closely with end-users. We develop novel techniques for representing and processing information, to support knowlegeable decision-making. Increasingly, we are looking at informatics in a mobile and ambient context, able to support people in the field. We also study technology and systems to help people collaborate in a secure and resilient way.
Putting information in the field: multi-sensor task allocation applied to the highly dynamic sensor networks used in emergency response.
Embedded Informatics
Our main areas of focus are geoinformatics, biodiversity informatics, and health informatics. Examples include more human-friendly ways of representing and reasoning about the geographical world, improved management of species data for environmental management, and better coordination of care teams for patients.
Resilient Informatics
We study human organisations and systems involving people and technology working together. We aim to make organisations more agile - to cope better with change - but also more resilient, with more effective ways of handling privacy and security.
Ambient Informatics
People need access to information to support their activities anywhere, anytime. Examples include monitoring patients' health in their own homes, giving emergency responders in an earthquake the best-available picture of what is happening, and allowing environmental scientists in the lab and in the field to work together.
Researching in this Field
Staff
Researchers

Honorary Professor(s)

Additional group members can be seen on the full list of School research students.
Seminars
See what this group is discussing in the School's Informatics Research Seminar programme.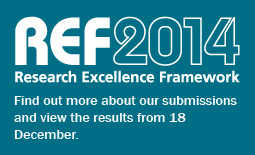 Research Expertise
Particular areas of strength and expertise in the School include:
Ambient information systems
Bioinformatics and biodiversity
Context-aware systems
Data/text/knowledge mining
Geoinformatics and spatial information systems
Grid-based distributed information management
Healthcare and medical informatics
Information quality
Information security and privacy
Linked data and the Semantic Web
Resilient information systems
Sensor information processing systems
Social computing
Spatial and temporal reasoning
Impact
The Catalogue of Life: keeping track of species in managing biodiversity
Improved management of cancer patients: the CANISC information system
Automated captioning of photo images: the TRIPOD geoinformatics system
Student Contributions
Recent successful PhD students have submitted the following theses:
M. Ali - Identifying and Comparing Opportunistic and Social Networks
S. Al Yahya - A Computer-Based Holistic Approach to Managing Progress of Distributed Agile Teams
E. Elgindy - Extracting Place Semantics from Geo-Folksonomies
R. Wright - Multiple systems thinking methods for resilience research
D. Pizzocaro - Instantaneous Multi-Sensor Task Allocation in Static and Dynamic Environments
G. Shercliff - Quality assessment of service providers in a conformance-centric service oriented architecture
Current Grants & Research Projects
Project information

| Holder | Project Title | Source | Value (£Ks) |
| --- | --- | --- | --- |
| Dr S. Schockaert | Approximating markov logic theories in possibilistic logic | The Leverhulme Trust | 118.26 |
| Dr D Knight, Prof T Fitzpatrick, Dr J Evas and Dr I Spasic | Corpws Cenedlaethol Cymraeg Cyfoes (The National Corpus of Contemporary Welsh): A community driven approach to linguistic corpus construction | ESRC | 1829.88 |
| Mr A Hardisty and Professor A Preece | Environmental research infrastructures providing shared solutions for science and society - ENVRI PLUS | European Commission (Horizon 2020) | 79.6 |
| Professor R. Whitaker and Dr S. Allen | Gigamobile: Gigabit mobile networking using incentivised operator controlled device-to-device communications | EPSRC (via Queens University Belfast) | 316.6 |
| Mr A Hardisty | GLOBal infrastructure for supporting biodiversity research | European Commission (Horizon 2020) | 95.8 |
| Dr K Button, Prof R Van-Deursen and Dr I Spasic | Implementation of TRAK to develop eRehab for knee conditions: A web based application suite to support self-management in rehabilitation | Health Foundation via Cardiff & Vale UHB | 55.04 |
| Professor M Innes and Professor A Preece | Open source communications, analytics and research (OSCAR) development centre | HEFCE | 508.56 |
| Dr J Shao | To investigate how a computer based collaborative filtering system can be developed to offer self-serve investment options for retail investors | KTP & Equiniti & Welsh Government | 299.68 |
| Dr K Button, Dr I Spastic and Professor A Smith | Using qualitative analysis of patient blogs to inform development of automated measurement of self-care with text mining and sentiment analysis | Wellcome Trust | 22.33 |
| Professor D Linden, Professor R Whitaker and Dr S Allen | Using the smartphone to monitor mood states | Wellcome Trust | 45.78 |
| Professor A Preece together with colleagues from the Schools of Medicine, Dentistry, Healthcare Sciences and Optometry | Wales Centre for Primary and Emergency Care | Welsh Government (NISCHR) | 2700 |
Recently Funded Research
The following projects have successfully completed:
After Woolwich: Social reactions on social media
Improving the consequence management of security events: A simulation exercise for policy and practice develpment
Privacy protection in event-based data sharing and analysis
Tackling Radicalisation in Dispersed Societies
To develop an intelligent (predictive), automated, enterprise-wide service-oriented remote IT asset managment system to reduce downtime and improve customer reporting and trust