Our research in visual computing spans a wide range of topics in the fields of computer vision, computer graphics, geometric computing and both image and video processing.
A significant theme in our work considers the input, description and editing of solids, surfaces and curves. These are represented analytically, as CAD models and as meshes. Other aspects of our work include the analysis, use and generation of static data such as images, surface meshes and 3D depth scans, as well as time-varying data such as video and 4D scans of moving objects.
Our expertise in this area has been applied to problems from a range of disciplines including engineering, earth sciences, psychology, biology, medicine and even quantum control.
Reverse engineering and computer-aided design
A major theme of our research concerns reverse engineering of CAD models - regenerating CAD models from scan data. As well as devising a range of general purpose algorithms for this task in areas such as registration, segmentation and curve and surface fitting, we have developed higher level algorithms for analyzing symmetry and design intent of such models, as well as special purpose algorithms for processing bas reliefs. Other recent CAD work undertaken has investigated:
sketch input of solid models
split line design for moulding
improving boundary curves used in machining.
Analysis of high dimensional image feature spaces
We have been applying eigenmethods, principle component analysis (PCA) and non-linear dimension reduction variations to many applications. Initially we developed some core algorithms to incrementally build and learn eigenmodels. This has led to further research into computational issues and manifold representation of high dimensional image feature spaces. This work has been applied to:
articulated human motion analysis
human faces and facial dynamics
biometrics
biology
audiovisual tasks.
Recently we have been developing groupwise methods to automatically build 2D, 3D and dynamic PCA models.
Geometry processing
Triangle meshes have many applications in computer graphics as well as CAD. We have developed approaches for many geometric operations on mesh models, including noise filtering, segmentation, morphing, texture transfer, parameterization, watermarking and remeshing. Other research of a geometric nature comprises:
algorithms for construction and analysis of curves, surfaces and solids
fusion of geometric data from different sensor types
object recognition
multiscale representations
shape retrieval
low-discrepancy sampling
object vectorization
theory of geometric shape measures.
Researching in this Field
Staff
Researchers

Additional group members can be seen on the full list of School research students.
Seminars
See what this group is discussing in the School's VLunch Seminar programme.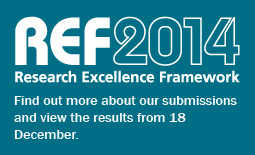 Research Expertise
Particular areas of strength and expertise in the School include:
Audiovisual face processing
CAD algorithms
Characterisations and analysis of shape
Geometric computing
Human motion analysis
Identification of physical and biological systems
Image and 3D shape retrieval
Mesh processing
Point-based modelling
Quantum engineering
Reverse engineering of solid shape
Solid, curve and surface modelling
Video processing
Impact
Applications of geometric and image processing algorithms, computer vision and computer graphics with many interdisciplinary partners
Avoiding antisocial behaviour by modelling crowd behaviour
CAD algorithms developed jointly with leading UK CAD supplier
Reverse engineering algorithms used in world leading commercial systems
Student Contributions
Recent successful PhD students have submitted the following theses:
M. Roberts - Tracking and Classification with Wireless Sensor Networks and the Transferable Model Belief
T. Beach - Application acceleration: an investigation of automatic porting methods for application accelerators
S. Caton - On-demand distributed image processing over an adaptive campus-grid
L. Truong-Benedikt - Using 3D facial motion for biometric identification
O. Samko - Low dimension hierarchical subspace modelling of high dimensional data
J. Quinn - Low-discrepancy point sampling of 2D manifolds for visual computing
Current Grants & Research Projects
Project information

| Holder | Project Title | Source | Value (£Ks) |
| --- | --- | --- | --- |
| Dr F Langbein | Data-driven simulation of quantum spin network devices | Ser Cymru NRN Swansea | 59.4 |
| Professor AD Marshall, Dr S Moore and Professor M Innes | Detecting deceit in humans through multimodal analysis of human behaviour | EADS Foundation Wales | 125 |
| Professor R.R. Martin | Structural analysis and interactive composition of visual media | EPSRC | 111.76 |
Recently Funded Research
The following projects have successfully completed:
Integrating numerical simulation and geometric design technology
Modelling Human Behavioural Responses to Distortions for Visual Quality Assessment
Realistic shape from shading